Archív značiek:
wedding planing
Keď sme plánovali koncept pre svadobný editoriál, ktorý by mal mať atmosféru vintage štýlu, zaujal ma článok s módnou návrhárkou Zlaticou Hujbertovou, ktorá vytvorila zaujímavú retro svadobnú kolekciu šiat. Prvý krát som sa s ňou a s jej prácou stretla v roku 2008, kedy sme spolu pripravovali fotoprodukciu pre jedného z našich klientov. Jej energia a cieľavedomosť sa nestratila ani dnes, kedy má Zlatica za sebou už mnohé úspechy a patrí medzi top slovenských módnych dizajnérov. O jej tvorbe a ceste za úspechom Vám prinášame krátky rozhovor.
SLB: Zlatica, v roku 2010 si bola víťazkou projektu New faces of Bratislava fashion days – Nová tvár módnej scény 2010. Druhým víťazstvom bola cena Dunajská perla 2010 – Objav roka v módnej tvorbe. Tušila si, že bude tento rok v tvojej práci prelomový?
Zlatica: Vedela som, že sa čosi zmení. Dala som do toho projektu celú svoju dušu a energiu. A v konečnom dôsledku aj keď som si niekde v hĺbke srdca želala vyhrať, nechala som všetko na osud. A ani si nevieš predstaviť to neskutočné prekvapenie a šok zo získania všetkých ocenení. Bol to skvelý pocit a úžasné obdobie, na ktoré s radosťou spomínam.
SLB: Začiatkom roka 2011 si bola v New Yorku predviesť svoju víťaznú kolekciu s názvom Bratislava/Odvrátená tvár (Bezdomovci), čítala som, že u divákov mala veľký úspech. Ktorý pocit bol pre teba z tejto prehliadky najsilnejší?
Zlatica: Bola som ako v nejakej zvláštnej bubline. Všetky pocity sa mi zmiešali dokopy, takže v podstate ani neviem, ktorý z nich mal akú váhu. Pred prehliadkami hrozne stresujem, záleží mi na detailoch a keď nie je niečo úplne podľa mojich predstáv tak sa mi "rúca celý svet". Čiže v konečnom dôsledku samotný akt predstavenia mojich kolekcií akosi nevnímam. Až dodatočne podľa gratulácií, rozhovorov a všetkého nadšenia okolo si uvedomujem, že som to zvládla a moja práca má význam. Newyorský diváci boli šokovaní a nadšení a ja som bola nesmierne šťastná. Polovicu kolekcie som "nechala" v New Yorku kvôli nafoteniu editoriálu do novo vznikajúceho módneho časopisu LIVID Magazine, s ktorým som doteraz v priateľsko-pracovnom kontakte.
SLB: Si rodáčka z Pezinka, teraz žiješ a tvoríš vo svojom ateliéri v Bratislave. Kedy a ako prichádza inšpirácia?
Zlatica: Na takýto typ otázok sa mi veľmi ťažko odpovedá keďže je to zakaždým troška iné. Tak či onak k najlepším výkonom ma vždy dokáže vyburcovať časová tieseň. My umelci sme jednoducho takí.
SLB: Čo ťa priviedlo k myšlienke vytvoriť svadobnú kolekciu šiat?
Zlatica: S touto myšlienkou som sa pohrávala už dlhší čas keďže navrhovaniu svadobných šiat pre klientky sa v podstate venujem už od skončenia vysokej školy.
Zlatica, ďakujem za rozhovor a prajem Ti ešte veľa úspechov.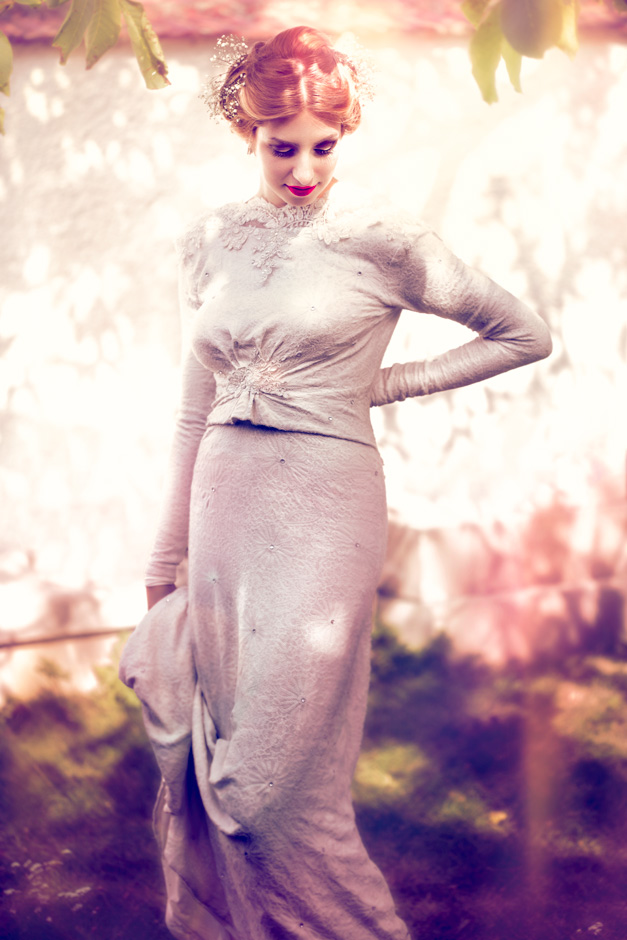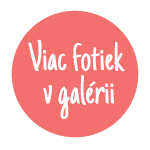 Svadobný tím:
Modely: Nikol a Roman
Svadobné šaty:Zlatica Hujbertová-Fashion Designer
Šaty ženích: Svadobný salón Michaela and Caps&Hats
Make up a vlasy: LuciaLus
Koncept, Produkcia, styling, dekorácie: SLB agency
Fotograf: Andrej Balco
Doplnky pre nevestu /náušnice/: Finimi – Handmade Jewellery by Slavomíra Habardová
Dekoračné doplnky: BDM Style – Vidiecky nábytok a doplnky SLB agency
Kvety: Kvety Martina a špeciálne poďakovanie: Barbora
Torta: Torty z lásky
Lokácia: Schaubmarov mlyn – v GIU Schaubmarov mlyn